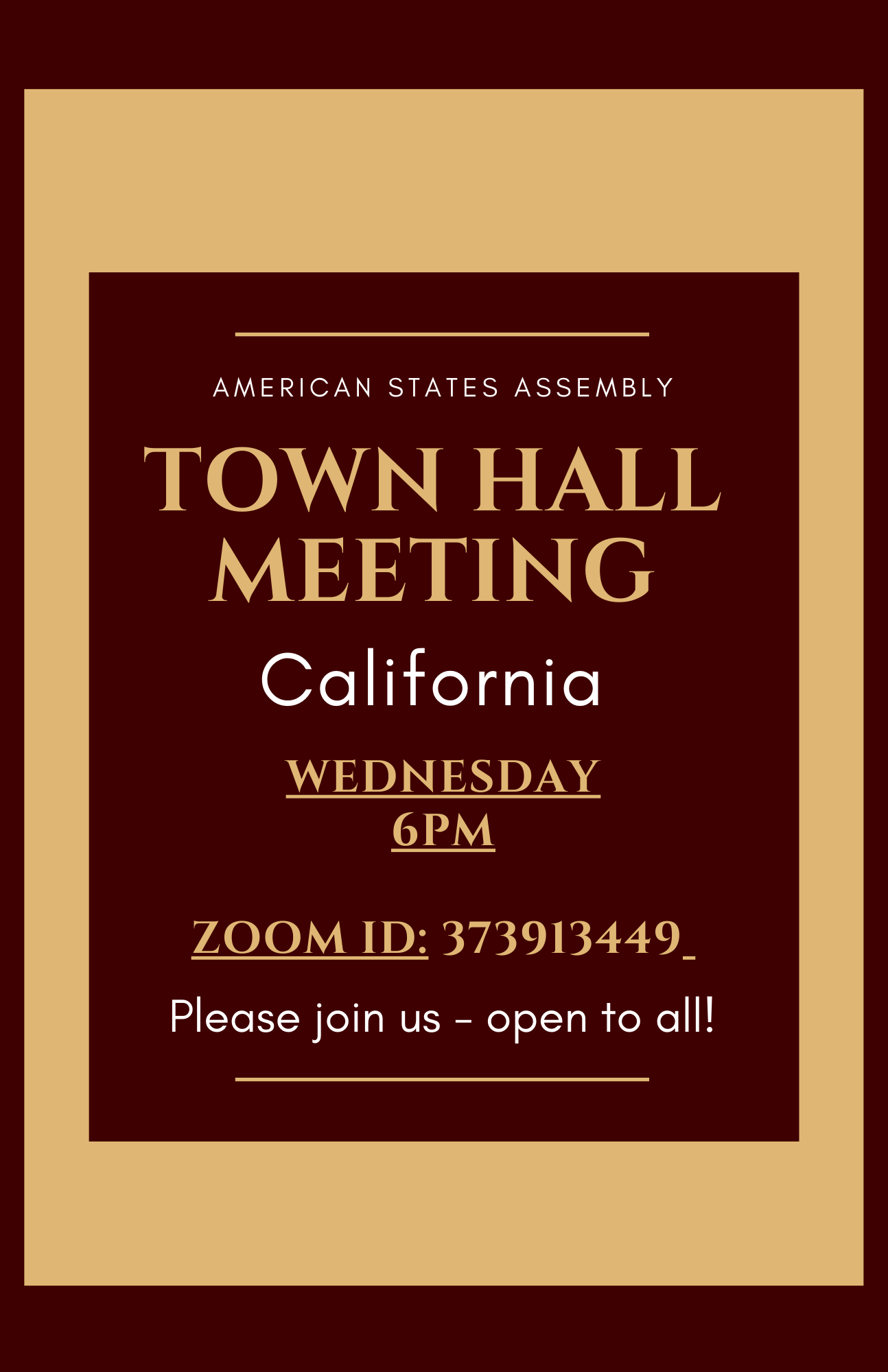 7:30pm Town Hall & Special Guest Speaker Deborah Baber on PMAs immediately following General Assembly
February 1, 2023
Special Guest Speaker, Deborah Baber
on P.M.A.s aka Private Member Associations,
Part of TCA's series on P.M.A.s. 
Read More About Deborah Baber and P.M.A.s, The Power Is Ours_AVC-info-rvalues.us_Rev5
Join Zoom Meeting (same link as General Assembly meeting)
https://us02web.zoom.us/j/373913449
Every Wednesday no later than 7:30pm, The California Assembly offers a space for open discussion.  Newcomers may bring questions about paperwork or processes, seasoned private Americans may offer a new discovery, and friends from 50 states may just show up to discuss current events.  Everyone and every question is welcome.
Some topics we have covered: becoming a national, health freedoms  (e.g., dealing with COVID mandates), rights of mothers and fathers regarding their offspring (aka parental rights), passport questions, debt/mortgage discharge questions, tax questions, what to do with a ticket, connecting locally with other nationals, common law, unalienable rights, tradesmen/tradeswomen 0n the private side, breaking free from de facto thinking and much more!